As part of the celebrations for the Opening of the first Federal Parliament in May, the Duchess of Cornwall and York led a special ceremony which resulted in the Union Jack being raised in cschools around Australia.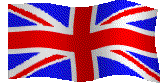 Regrettably public buildings
around the country rarely fly
our national flag.

Before 1901,there had been two competitions for a flag - one started by the Melbourne Herald Standard in June 1900 and the other started by the Review of Reviews for Australasia in October 1900.

The Federal Government moved to take charge of the issue at a Federal Cabinet meeting on April 13,1901,when it was decided that a national competition would be held,to be judged by a government appointed panel.

Almost 33,000 entries were received.

The winning design had been submitted by 5 separate competitors:

Miss Annie Dorrington - a Perth artist

William Stevens a ship's officer from Auckland,New Zealand

Mr Leslie Hawkins an apprentice optician from Sydney

Egbert John Nuttall an architect from Melbourne

Ivor Evans a 14 year old schoolboy from Melbourne.

The judges chose the blue ensign with the Southern Cross and Commonwealth star because most of the designs included the Union Jack and the southern Cross.

They concluded that the only further emblem required was one which represented the Federation of the 6 states,And so the star under the Union Jack came about.



At 2-30 pm on September 3,Lady Hopetoun - wife of the Governor -General entered the Royal Exhibition Building
as the winning design was announced and flown for the first time on the dome of Melbourne's famous building.

In late 1902 ,King Edward V11 gave the final approval for the design and the Commonwealth of Australia Gazette gave formal notification of the adoption of the flag on February 20,1903.

Since 1903,there has been only 1 significant change in the design.The Commonwealth star changed from 6 points - representing the states - to 7 in July 1908.This came about to recognize the australian Territory of Papua New Guinea.

But in 1975,when Papua New Guinea gained it's independence,it was decided to retain the 7 point star.The 7th point now represents all Australian Commonwealth territories.