You can also use old mouse pads as hot pads for the table.
Ruth says stamp pads can be made from computer mouse pads,
cut them into the size you want and use scissors or exacto knife to cut design of your choice and dip into ink pad.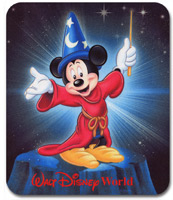 By the way the new models of mouse do not need a pad, these are widely available at stores.
This Tripod Site Design is called Toy Soldier